Has The Speed Limit Increase Lead To More Traffic Accidents In Illinois?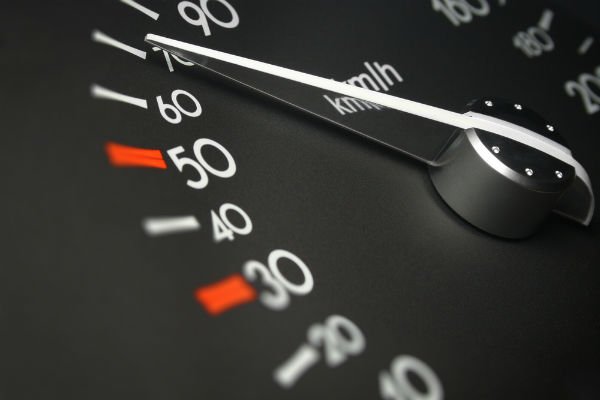 After the speed limit increase to 70 mph on downstate interstates in 2014, Illinois lawmakers decided to do the same in 2015 for Chicago-area interstates under the Illinois Tollway Authority's control. You may wonder whether these higher speed limits have led to more car accidents caused by speeding.
While it may still be too early to tell, Illinois Department of Transportation (IDOT) "snapshot view" traffic crash data indicates we may be seeing a spike in traffic fatalities in the wake of the speed limit increases. In 2014, a total of 845 fatal car accidents occurred in Illinois. Right now, the state is on pace for more than 925 fatal crashes in 2015.
Speed Limits Are Going Higher Not Just in Illinois
Unfortunately, Illinois' decision to raise speed limits reflects a national trend that may be ultimately making our roads more dangerous.
From 1974-1994, the federal government mandated a top speed of 55 mph on interstate highways and similar limited-access roads through the National Maximum Speed Limit. In 1987, Congress allowed states to raise speed limits on rural interstates to 65 mph.
In 1995, Congress repealed the National Maximum Speed Limit. Since the repeal, all states have increased speed limits on rural interstates, and 34 states have raised speed limits to 70 mph or higher on some portion of their roadway systems, according to the Governors Highway Safety Association (GHSA).
Study: Speed Limit Increase Contributes to Thousands of Traffic Fatalities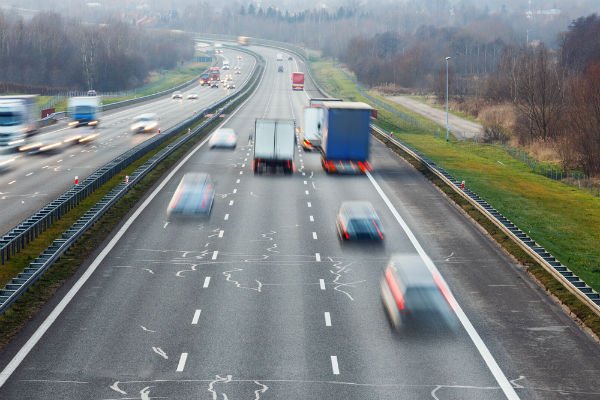 Not all traffic crashes are caused by speed. However, the GHSA reports that speeding is a major factor in about 33 percent of traffic fatalities. In 2013 in Illinois, according to IDOT, speeding served as a contributing factor in:
31.2 PERCENT OF ALL CRASHES
35 PERCENT OF FATAL CRASHES
35.7 PERCENT OF INJURY CRASHES.
In 2009, a study by the School of Public Health at the University of Illinois in Chicago and the Social Policy Research Institute of Skokie, Illinois, found that a 3.2 percent increase in motor vehicle accident fatalities could be attributed to higher speed limits on all road types in the U.S. The highest increases in fatalities were on rural interstates (9.1 percent) and urban interstates (4 percent).
Additionally, the researchers found that it is difficult for drivers to slow down after they get off the interstate. In other words, due to this "spillover effect," drivers may continue driving fast on roads where excessive speed can be extremely hazardous.
According to the study, at the same time speed limits were being raised, there were several safe driving initiatives enacted such as seat belt laws, child car seat laws, mandatory dual front air bag requirements, stricter drunk driving rules and improved vehicle and road designs.
Because these safety measures were judged effective, the rise in fatalities was likely attributable to the higher speeds being allowed on highways, the researchers concluded.
In fact, the study concluded that increased speed limits accounted for the deaths of an estimated 12,545 Americans over a 10-year period.
Other Proof that Increased Speed Limits Cause Crashes
The Insurance Institute for Highway Safety (IIHS), an organization that conducts automobile crash tests and studies traffic safety issues, also reports that higher speed limits lead to more deaths.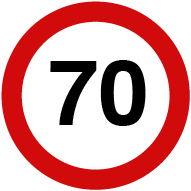 The IIHS states that people often drive faster than the speed limit. It follows that, when a speed limit is raised, people will drive even faster – regardless of whether the limit is set at a high speed such as 70 mph.
In one study, the IIHS monitored speeds on interstates in eight metropolitan areas. In all eight areas, the average speed of passenger vehicles on urban interstate routes exceeded posted speed limits. In four of the metro areas, the average speeds were faster than posted limits on suburban and rural interstates.
Additionally, the Chicago Tribune reported in December 2013 that its analysis of speeding tickets issued on Chicago-area interstates with 55 mph speed limits showed that most were for drivers traveling 20 mph or more beyond the limit.
The newspaper stated that 85 percent of speeding tickets that were issued went to drivers who were traveling 75 mph and faster, while 60 percent were issued to motorists going 80 mph or faster.
Have You Been Injured by a Speeding Driver?
Our concern at Salvi, Schostok & Pritchard P.C., is that drivers who were inclined to exceed the former speed limits will continue to do the same with the higher limits that are now in place, exposing themselves and others to serious danger.
We will continue to monitor the impact of these higher speed limits on traffic safety in areas surrounding Chicago and throughout Illinois. We also will continue to stand up for those who have been harmed by negligent or reckless drivers.
If you or a loved one has been injured in an accident caused by a speeding driver, please contact us to speak with an experienced personal injury attorney about your case. We would be glad to provide you with a free consultation.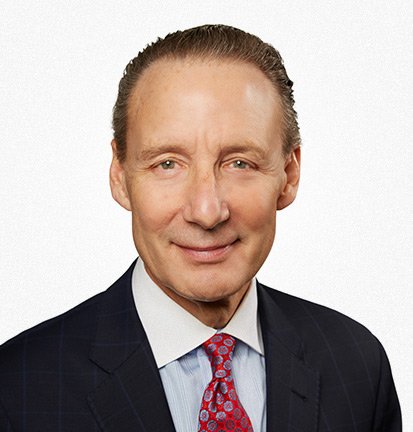 Patrick A. Salvi concentrates his legal practice in several limited areas primarily involving a trial practice in cases concerning serious personal injury, medical malpractice, wrongful death, and mass torts. Mr. Salvi has achieved record-breaking jury verdicts and settlements on behalf of his clients, including serving as lead counsel in obtaining an Illinois record-high $148 million jury verdict and a Lake County record $33 million jury verdict.