Nearly 60 vehicles involved in pile-up on Kennedy Expressway; 14 transported to hospitals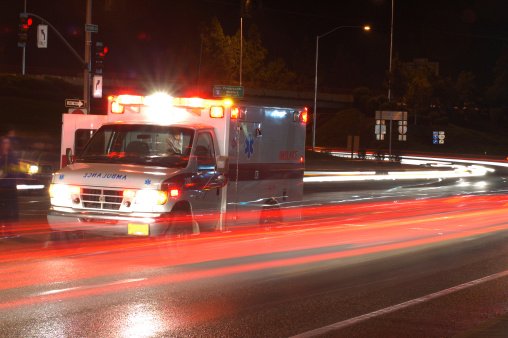 CHICAGO (April 15, 2020) – About 60 vehicles were involved in a massive pileup on the Kennedy Expressway near North Avenue early Wednesday morning, sending 14 people to the hospital.
Officials say icy conditions and poor traction caused two separate collisions involving a total of 54 cars around 5 a.m., according to the Chicago Tribune.  Cell phone video captured footage of cars crashing one after another; horns honking, and drivers frantically trying to steer their vehicles out of the way.
The 14 people – all adults – were taken to Sts. Mary and Elizabeth Medical Center, St. Joseph's Hospital and Northwestern Memorial Hospital in fair to good condition. At least 45 others were evaluated but not transported, according to the Chicago Fire Department.  Suburban ambulances were called in  to help with response to the crashes.
All inbound lanes and some outbound lanes near North Avenue were closed for several hours. They were reopened by 10:15 a.m.
Illinois State Police reported troopers responded to several other crashes throughout the area. Injuries were reported but none were life threatening.
The Illininois Department of Transportation released a statement Wednesday, saying in part:
IDOT crews were called in at 1:30 this morning and those numbers escalated as the forecast changed and the event intensified. At one point, IDOT had approximately 70 trucks on the roads, spreading salt and de-icing material. They were joined by Emergency Traffic Patrol responding to incidents…. While the storm did not result in a lot of snow, because of the low temperatures, wet conditions created many scattered slick spots and black ice – especially on bridges and ramps, as was the case on the Kennedy Expressway at North Avenue.
We do believe that the low traffic volumes as of late have increased speeds, resulting in many of the spinouts and crashes this morning. In general, traffic counts have been cut in half over the last month. As a result, speeds on the expressways have been very high and traffic moving too fast for conditions. By contrast, we saw very few issues this morning on arterial streets where the speeds are much lower.