Study: Pedestrian deaths hit 28-year high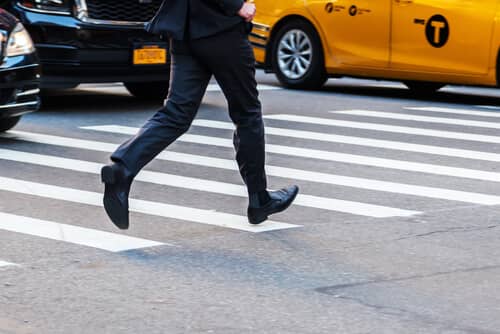 CHICAGO (February 28, 2019) – The number of pedestrians killed on U.S. roads last year was the highest in 28 years, according to a report from the Governors Highway Safety Association.
The organization used data reported by states and estimated pedestrian deaths across the nation rose 4 percent to 6,227 last year. That full-year figure would mark the most pedestrian fatalities since 1990. Further, pedestrian deaths are up 51.5 percent since hitting a low of 4,109 in 2009. They now make up 16 percent of all road deaths.
The report shows most pedestrian deaths occur on local roads at night and away from intersections. Night crashes accounted for more than 90 percent of the increased deaths over the past decade.
In addition, the GHSA reported the number of pedestrian deaths involving SUVs increased by 50 percent from 2013 through 2017, while the number of pedestrian deaths caused by passenger cars increased by 30 percent over that same period. That figure reflects booming sales of SUVs in recent years and the fact that pedestrians are much less likely to survive a collision with an SUV.
According to the report, 23 states saw declines in pedestrian deaths during the first half of last year. But six states – Alabama, Indiana, Michigan, Nevada, Oklahoma and Wisconsin- had double-digit percentage declines in deaths.
The GHSA blames the increase on distracted or impaired drivers, more people walking to work, insufficient pedestrian road crossings, speeding, and population growth in some areas.
Experts say the easiest way to combat pedestrian deaths is to force drivers to slow down. Areas that have taken steps to reduce driver speed, such as New York City, have had success in improving pedestrian safety.
The report called for law enforcement and safety education campaigns to make sure drivers and walkers can safely coexist, as well as for road safety audits.