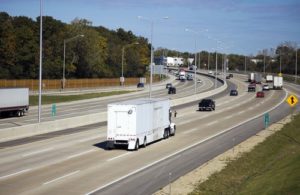 With decades of combined legal experience and a carefully selected team of respected Illinois trial lawyers, the law firm of Salvi, Schostok & Pritchard, P.C., is honored to provide outstanding representation to accident victims in Gurnee and surrounding areas of Illinois. If you have been harmed due to the negligence of another party, please call our law firm today to learn about your legal right to compensation.
Our experienced personal injury attorneys can guide you through your legal options and provide aggressive representation in settlement negotiations and litigation. Reach out to us as soon as possible to schedule your free consultation.
How Our Gurnee Personal Injury Lawyers Can Help You
At Salvi, Schostok & Pritchard, P.C., our personal injury lawyers are well-versed in the full range of cases that arise in Gurnee. Our personal injury practice areas include:
Car accidents
Pedestrian crashes
Bicycle accidents
Motorcycle accidents
Commercial vehicle crashes
Truck accidents
Dog bites
Slip and falls
Premises liability claims
Defective product claims
Defective pharmaceutical claims
Nursing home abuse and neglect
Medical malpractice
Birth injury claims
Wrongful death
No matter how you were hurt, if you believe your accident was caused by someone else's negligence, please call our law firm directly for more information. We encourage you to act quickly to ensure that your rights are protected and that your attorney has time to prepare a thoroughly documented claim before time runs out.
About Gurnee, Illinois
One of the cities in which our lawyers live and work is Gurnee, Illinois. Gurnee is located within Lake County and is a popular destination for tourists in the Chicago-metropolitan area. In fact, annually, the city welcomes about 26 million visitors! This is in large part due to two of its main attractions: Gurnee Mills and Six Flags Great America.
History
The first community house, which served as the site of the Gurnee Grade School, was finished in 1836, and it was one of the city's first landmarks. A few years later, a floating log bridge was constructed. Soon afterward, a permanent bridge was built, and roads were constructed, leading to a greater feeling of permanence for the city, as well as enhanced accessibility.
While the city was originally called Wentworth ─ named after the congressman and mayor of Chicago of the same name ─ it was renamed "Gurnee" after Gurnee Station and Mr. Gurnee, the former of which served as a critical point of entry to the city by rail. In addition to the actual railroad, which was used to provide a stop for those traveling to and from Chicago, Gurnee also served as a stop during the Underground Railroad.
Economy
Today, Gurnee's biggest businesses and employers are Gurnee Mills, Six Flags, District 121 (Warren Township High School), Nosco Printing, and Gurnee School District No. 56. Of the more than 31,000 people who call the city home, about 60 percent are married couples, and about 40 percent of the households in Gurnee have children under age 18. The median household income is about $85,000. About 5 percent of people in Gurnee are reported to be under the poverty line.
Points of interest
Economy aside, regardless of your family or income status, Gurnee is a beautiful place to live.
Two beautiful places to visit are the Lake Carina Forest Preserve and the Waukegan Savanna Forest Preserve, both of which are within the city. In addition to outdoor, nature-based attractions, points of interest and entertainment in Gurnee include Six Flags and Gurnee Mills, the public library, Betty Russell Community Park, the Amazing Mirror Maze, and the Only Child Brewing Company. If you're up for a drive, the Gold Pyramid House in Wadsworth, which is only about eight minutes away, is also worth seeing.
Important places in Gurnee
For those who live in Gurnee, there are a number of important places to keep in mind. In addition to the multiple schools, critical places (especially for those who have suffered an injury and are considering filing a personal injury claim) include:
United Hospital System. Located at 1790 National Drive in Gurnee, this general hospital may be an important place to go if you've been injured.
Children's Hospital and Health. For those with children who have been injured or are ill, the Children's Hospital and Health at 310 S. Greenleaf St. is important to know.
Lake County Courthouse. The 19th Judicial Circuit Court for Lake County, Illinois, is