What to Expect When You File a Personal Injury Claim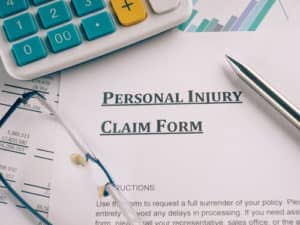 Did someone else's negligent actions seriously injure you? If so, you should not be saddled with the medical bills or other out-of-pocket expenses that your injuries bring on. If your injuries cause you to miss work and lose income, you should not be left with those losses, either. You have the right to seek full compensation for all of the harm that you have suffered and for the impact your injuries will have on you and your family as you move forward.
Your first step is to hire the right personal injury lawyer. You should do your research and choose an attorney who has the skill, experience and resources to handle your case. You should also consider the lawyer's past results as well as reviews and testimonials. Above all, you should meet with the lawyer in person and decide whether you will be comfortable with him or her as you work together on your case.
After you choose a personal injury lawyer, you can expect your case to go through the following stages:
1. Investigation of Your Case
Your lawyer will first interview you to get all of the details surrounding the accident, your injuries and the treatment you have received. Make sure to tell your lawyer everything. Be open and honest. It will help you in the long run as you and your attorney move forward and pursue maximum compensation in your case.
Next, your lawyer will investigate your accident. The lawyer may gather and analyze evidence from the accident scene, interview witnesses, collect documents, review photos and video footage and take other steps. Additionally, the lawyer will obtain your medical records and determine the nature and the extent of the injuries that you have suffered.
2. Consultation with Experts
In addition to conducting an investigation, your attorney may consult with one or more experts to piece together facts or strengthen your claim. For instance, the lawyer may consult with medical experts to determine the severity of your injuries, your likelihood of recovery and any anticipated medical complications or problems you may face in the future. Your attorney may also bring in accident reconstruction experts to recreate the conditions surrounding your accident and determine what happened to cause your injuries. These experts can help your lawyer to prepare a solid claim for damages on your behalf.
3. Negotiation of Your Claim
After your lawyer gathers all of this information, the lawyer will calculate the amount of damages that you should demand from the party or parties that are responsible for your injuries. The lawyer will prepare one or more settlement demands and present them to the insurance company or companies involved in your case. The lawyer may submit this demand before or after filing a lawsuit.
After an insurance company receives a demand, your lawyer and the insurer may engage in negotiation until both sides can reach an agreement. A neutral figure called a mediator may be brought in to help with these negotiations. Throughout settlement discussions, your lawyer will advise you of any offers that you receive and will help you to decide if the offer is the right one for you.
Keep in mind: The decision to accept a settlement offer will always be yours – and yours alone – to make. You should never feel rushed or pressured into making a decision.
4. Litigation of Your Claim
If the insurance company accepts liability, and you and the company agree to a damages amount, then your case will come to an end. Your lawyer will work with you to sign a release and complete other related settlement paperwork and will collect the funds that you are due. If the insurance company challenges liability and/or damages, however, your case will likely go to trial.
When a case goes to trial, much of the litigation takes place before the case goes before a judge or jury. For instance, both sides will go through a formal evidence-gathering process called discovery. They may request documents and submit written questions to each other. They may also obtain written sworn statements called affidavits or conduct depositions. Both sides may also file motions that will affect the case.
A trial can last a few days or several weeks. It will depend on how much evidence that each side presents and how long it takes the jury to return a verdict on liability and/or damages. After trial, either side may file post-trial motions or pursue an appeal to a higher court.
Even if a case goes to trial, your lawyer may continue settlement talks with the other side. In some cases, the parties reach a settlement after a jury returns a verdict.
5. Resolution of Your Case
If your lawyer obtains a settlement or verdict on your behalf, the lawyer will take steps to collect all due funds. The lawyer may need to work with health care insurers or creditors to resolve any claims they have made to a portion of your recovery. The lawyer also will deduct the costs of pursuing your case and legal fees that you agreed upon at the start of your case. Finally, the lawyer will disburse the funds owed to you in either a lump sum or through a series of payments.
Our Chicago Personal Injury Lawyers Are Ready to Help You
If you have been hurt in an accident, the attorneys of Salvi, Schostock & Pritchard P.C., can help you to pursue the financial compensation that you deserve. Since we founded our law firm, we have recovered more than $1.4 billion in verdicts and settlements on behalf of our clients, including a record-breaking $148 million jury verdict award in 2017. We are ready to go to work for you, too.
We serve clients in Chicago, Waukegan and throughout Illinois. To receive a free consultation and discuss the specific facts in your case, contact us today.