3M Defective Earplugs Attorneys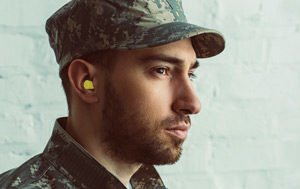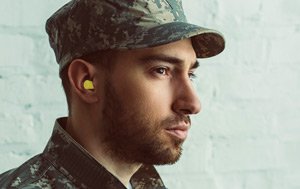 Have you or a loved one suffered hearing loss, tinnitus, loss of balance, or other hearing problems due to defective 3M earplugs worn during your time in the military? If so, you should know that you are not alone.
Thousands of U.S. veterans and the federal government have accused Minnesota-based 3M Company of knowingly selling defective dual-ended Combat Arms Earplugs to the military from 2003 to 2015. The company touted the earplugs as blocking out damaging combat sounds such as explosions and gunfire while allowing soldiers to hear regular noises such as talking. However, the earplugs were actually too short to stay in soldiers' ears and could slip loose without the wearer realizing, resulting in serious hearing loss and other damage.
The company has agreed to pay the federal government $9.1 million to settle claims that 3M and predecessor Aearo Technologies Inc. knew that they were selling defective earplugs to the Defense Logistics Agency but did not warn the military. In total, the company sold about 15,000 earplug packages to the military, with 50 pairs of earplugs in each package. The company discontinued ─ but did not recall ─ the earplugs in 2015.
The dedicated attorneys at Salvi, Schostok & Pritchard P.C. are encouraging veterans and active-duty personnel who have suffered hearing loss to come forward and learn about their right to compensation. You may be entitled to receive payment for medical expenses, loss of income, pain and suffering, and other damages related your injuries. Please contact us to discuss your case in a free consultation.
Types of Injuries Caused by Defective 3M Earplugs
Soldiers who were unexpectedly exposed to loud noises due to defects in the 3M earplugs may have developed serious hearing problems as a result. Veterans have reported:
Hearing loss: Exposure to loud noise can cause damage to the inner ear, disturbing nerve cells and hairs inside the ear and reducing their ability to send sound signals to the brain. Soldiers who suffer hearing loss may have a hard time deciphering conversations from background noise, difficulty recognizing high-pitched noises, problems hearing consonants, etc. Hearing loss typically cannot be reversed, but patients may benefit from hearing aids or cochlear implants.
Tinnitus: A frustrating symptom of ear injury, tinnitus is a sensation of ringing, buzzing, clicking, or other noise in the ear, even when there is no actual sound. Tinnitus can cause problems sleeping, trouble concentrating, emotional stress, memory problems, depression, and other problems for those who suffer from it.
Loss of balance: Problems in the inner ear can lead to loss of balance. Patients may describe a sensation of a heavy head, floating, unsteadiness, or a general false sensation of motion. Loss of balance may accompany hearing loss or tinnitus.
Any of these health issues can severely impact a person's quality of life and day-to-day activities. You may be coping with unexpected medical costs and find it difficult to work due to your injury. The most frustrating part may be that all this could have been prevented had your standard-issue earplugs worked properly.
Learn About Compensation for Your Injuries
Although for many veterans, no amount of money can reverse the hearing loss that they have suffered, compensation could help ease the financial strains caused by the injury. Depending on the damages you have suffered as a result of the defective earplugs from 3M, you may be entitled to compensation for:
Medical bills related to treatment for your hearing problems
Loss of income
A reduction in earning potential for the future
Pain and suffering
Emotional distress
Our dedicated product liability attorneys can help you document the full extent of the damages you and your family have suffered as a result of your hearing loss. We have the experience and the resources to take on big corporations like 3M, and our team will fight tirelessly for the justice you deserve.
Please contact us today to schedule a free consultation and learn what types of compensation you may be entitled to receive.
Government Officials Speak Out After $9.1 Million Settlement Over Defective 3M Earplugs
In announcing that the Justice Department had reached a settlement over the defective earplugs in July 2018, government leaders had harsh words for any companies that would put soldiers' health at risk by selling defective products to the military:
"The Department of Justice is committed to protecting the men and women serving in the United States military from defective products and fraudulent conduct. Government contractors who seek to profit at the expense of our military will face appropriate consequences."
─ Acting Assistant Attorney General Chad A. Readler of the Justice Department's Civil Division
"Today's settlement will ensure that those who do business with the government know that their actions will not go unnoticed. Properly made safety equipment, for use by our Soldiers, is vital to our military's readiness. Our agents will respond robustly to protect the safety of our military."
─ Frank Robey, director of the U.S. Army Criminal Investigation Command's Major Procurement Fraud Unit
Our Attorneys Fight for Those Harmed by 3M's Defective Earplugs
At Salvi, Schostok & Pritchard P.C., we believe that the companies that sell products intended to protect our troops should be held to the highest standard. When companies such as 3M manufacture or sell defective products, or fail to warn about a known defect, they should be held accountable.
For more than 35 years, our law firm's respected trial lawyers have been taking on deep-pocketed corporations and insurance giants in court. We have delivered record-breaking results, recovering more than $1.5 billion for our deserving clients.
If you or a loved one wore the standard-issue 3M dual-ended Combat Arms Earplugs during your time in the service and have suffered from hearing problems, please contact our attorneys now. We are grateful for your service to us, and we would be proud to fight for you.
Sources:
Military Times: Hundreds of Vets Are Suing Over These Defective Combat Earplugs
https://www.militarytimes.com/news/your-military/2019/02/14/hundreds-of-vets-are-suing-over-these-defective-combat-earplugs/
U.S. Department of Justice: 3M Company Agrees to Pay $9.1 Million to Resolve Allegations That It Supplied the United States with Defective Dual-Ended Combat Arms Earplugs
https://www.justice.gov/opa/pr/3m-company-agrees-pay-91-million-resolve-allegations-it-supplied-united-states-defective-dual
Mayo Clinic: Hearing Loss
https://www.mayoclinic.org/diseases-conditions/hearing-loss/symptoms-causes/syc-20373072
Mayo Clinic: Tinnitus
https://www.mayoclinic.org/diseases-conditions/tinnitus/symptoms-causes/syc-20350156
Mayo Clinic: Balance Problems
https://www.mayoclinic.org/diseases-conditions/balance-problems/symptoms-causes/syc-20350474