How Much Is My Injury Compensation Claim Worth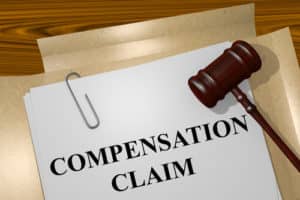 If you have suffered injuries due to a car accident, medical malpractice, slip and fall or defective product, you may be wondering how much compensation you could recover in a personal injury lawsuit.
At Salvi, Schostok & Pritchard P.C., our role is to fully assess your case and help you to arrive at the proper answer to that question. We have extensive experience in this area, with more than 260 multi-million dollar settlements in which we have secured a verdict or settlement for our clients in Chicago and throughout Illinois.
To learn more and schedule a free consultation, call or contact us online today.
Factors that Determine the Value of Your Injury Claim
If you suffer injuries through no fault of your own, you deserve compensation that will "make you whole." Each case is different. Facts vary. However, if our firm takes on your case, we will assess the value of your case by looking at the following factors:
An attorney from Salvi, Schostok & Pritchard P.C., can gather medical records, employment records and other evidence to establish these damages. We can also consult with medical experts, economists and others to assess the full extent of past and future losses in your case.
Other Factors That Determine Your Claim's Value
There are two other factors you need to consider when assessing the value of your case:
Comparative negligence – If you were partially to blame for your accident or injuries, then you may have your damage claim reduced by the percentage of fault that you bear. For example, if you were 20 percent responsible and suffered $100,000 in damages, you would be responsible for covering $20,000 in costs (20 percent of $100,000). The person who hurt you would be responsible for covering 80 percent, or $80,000. Unfortunately, if you are found to be 51 percent or more at fault, you would recover nothing.
Insurance limits – The at-fault party's insurance coverage usually covers your costs and losses in a personal injury claim. However, insurers will pay only up to the policy limits. For example, if the at-fault party has a $100,000 limit, the insurance company will pay no more than $100,000 – even if a jury awards you $125,000 in damages.
While you could try to pursue a claim against the at-fault party for the excess, most people don't have that much money. This means you might not be able to collect it at all, or you might have to go through steps such as garnishing the at-fault party's wages or placing liens on his or her property. These steps can be challenging. This is why settlements tend to be for an amount equal to the at-fault party's policy limits.
A Personal Injury Attorney Can Help Value Your Claim
Getting sufficient compensation for your injury is essential so you can move on with your life and have the money you need to provide your medical care and pay your other expenses. You don't want to accept less than you deserve, which means you need to have a clear idea of what your case is worth.
An injury attorney at the Chicago law firm of Salvi, Schostok & Pritchard P.C., can help you to determine what you should receive for your injury claim. Before you settle or sign anything, contact us by phone or online.