Fatal Car Accident Lawyer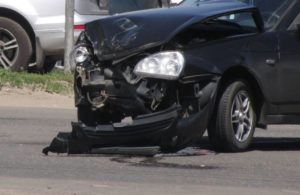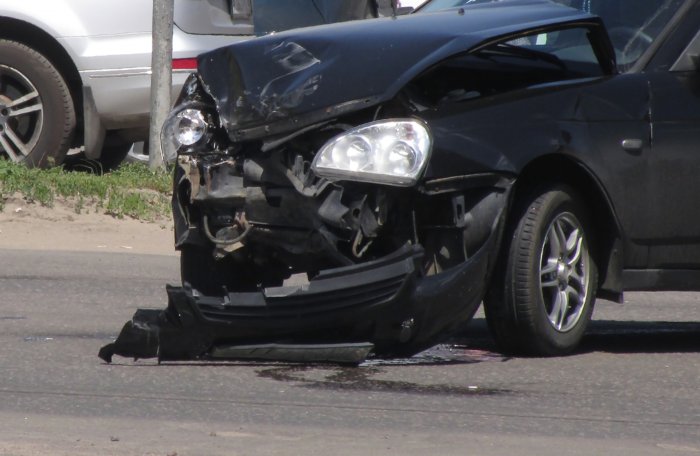 Fatal car accidents are devastating for the family members left behind. When you have lost someone so suddenly, that loss can leave you in shock, unsure of how your life will be from now on. At a time when you and your loved ones are grieving, you may also be struggling with the financial aspect of the loss. Your household may have lost an income, and your family may struggle to pay for expenses such as funeral and burial costs.
When a car accident victim passes away as a result of someone else's negligence, or carelessness, it's considered a wrongful death. Even when the wrongdoing did not involve any criminal activity, family members can seek compensation through a civil lawsuit to help them with the loss.
At Salvi, Schostok & Pritchard, P.C., our fatal car accident lawyers can review the details of your loved one's death and explain your legal rights. Please contact us today to set up a free consultation with our caring team.
Who Can File a Lawsuit After a Fatal Car Accident?
According to the Illinois Wrongful Death Act, relatives of the deceased, or a representative of the estate, can file a lawsuit to claim compensation. Any compensation awarded through a legal action is distributed to the deceased's next of kin.
The law defines next of kin as the deceased's surviving spouse, children, and adopted children. When the deceased did not have children or a surviving spouse, parents or adoptive parents are awarded compensation. In cases that do not involve a spouse, children, siblings, or parents, other relatives may receive any compensation awarded.
Compensation for Losses After a Fatal Car Crash
Illinois recognizes that when a person loses a loved one, they can suffer financially. As such, the law allows surviving family members to receive compensation to help with the loss.
This compensation can include actual monetary losses such as funeral and burial expenses. If the deceased incurred any medical costs relating to the accident before passing away, family members can also seek compensation for these expenses.
The Wrongful Death Act allows family members to claim other types of damages, as well. These include:
Loss of support: This compensation provides for the economic contributions of the deceased, such as loss of future wages they would have contributed to the household.
Loss of consortium: This type of compensation attempts to recover losses for a loved one's companionship, or an intimate relationship.
Grief, sorrow, and mental suffering: There is no amount of money that can make up for a person's grief after losing someone. However, the law still recognizes this grief as a loss and allows surviving loved ones to claim compensation for it.
The types of compensation awarded after a wrongful death will depend on the specifics of a case. Anyone wishing to file a claim should speak to a fatal car accident attorney who can help them evaluate their claim.
Common Causes of Fatal Accidents
When people drive carelessly or recklessly, they put the lives of others at risk. Below are some of the most common causes of fatal accidents in Illinois.
Speeding: Speeding doesn't only cause car accidents, it also increases the severity of them. When someone passes away as a result of a crash, speed is often a factor.
Drunk driving: Even with all the awareness campaigns focused on the dangers of drunk driving, people continue to engage in the behavior. When a person is drunk behind the wheel, their reaction time is slowed and they cannot focus on the road as they should.
Veering into other lanes: There are a number of reasons people veer from their own lane into another driver's path. Some of these reasons are distracted driving or drunk driving, although medical conditions such as a heart or stroke are also sometimes responsible for these fatal car accidents.
Failing to yield: Drivers often must yield and give other drivers the right-of-way, particularly at intersections and highway exits. When drivers fail to do this, fatal car accidents can result.
Distracted driving: Texting and driving is banned in Illinois, but that doesn't mean everyone complies with the law. This also isn't the only form of distracted driving. Eating, grooming, changing radio stations, and even rowdy passengers can all cause a driver to become distracted get into a fatal car accident.
Careless driving: Tailgating, failing to yield to pedestrians, and passing other drivers aggressively are all forms of careless driving. When drivers are not careful on the roads, a fatal car accident can result.
Over-correcting: When a motorist comes upon wildlife, debris, or other obstacles in the road, they often over-correct. This means they swerve into another lane or lose control of their vehicle. This is a common cause of fatal car accidents.
Failing to obey traffic signs and signals: Traffic signs and signals are there for a reason. When drivers ignore stop signs, traffic lights, posted speed limits, or any other traffic sign or signal, other drivers are not expecting it. As a result, a fatal collision can occur.
Reckless driving: Reckless driving is different from careless driving. Careless drivers don't mean to hurt anyone, while reckless drivers don't have any regard for the safety of others. Reckless driving involves very aggressive driving behaviors, such as cutting other drivers off.
Bad weather: Ice and snow quickly accumulate in Illinois in the winter months. These poor weather conditions cause many fatal car accidents. However, drivers are expected to know how to safely operate a vehicle in these conditions.
Any time a driver acts negligently while behind the wheel and someone passes away as a result, the victim's loved ones can file a claim against the negligent driver for compensation.
How Our Fatal Car Accident Attorney Can Help You
If you've lost a loved one due to a fatal car accident that was the fault of someone else, you should learn about your right to file a claim against the at-fault party. These claims are extremely complex, however. A Chicago fatal car accident attorney can help you through the process.
At Salvi, Schostok & Pritchard, we know how devastating fatal car accidents are for those left behind. We can file a claim on your behalf and will take care of every detail while you focus on your family and moving forward. Contact us now for your free consultation.