Escalator Accident Attorney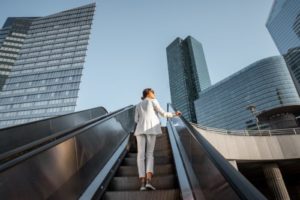 Escalators are very convenient and are commonly found in shopping malls, large office buildings, and airports. However, while these devices are certainly convenient, they are also massive machines. They have many moving parts, and things can go wrong very quickly.
People are often shocked after being involved in an escalator accident, mainly because these accidents are so unexpected and they leave victims with serious injuries. Victims may wonder who can be held responsible after an escalator accident and how they can recover compensation for their losses.
If you've been hurt while riding an escalator, you may be able to file a personal injury claim for the damages you suffered. An Illinois escalator accident attorney from Salvi, Schostok & Pritchard, P.C., can help you fight for the compensation you need to heal. Contact us today to learn more in a free consultation.
What to Do After an Escalator Accident
The moments after an escalator accident can be chaotic, especially if there are many people on the escalator at the time. Still, it is important that you stay calm and take the following actions to protect your legal rights:
After the accident first happens, take pictures of the scene if you can. These pictures may show that the escalator was defective or that there was a dangerous condition on the premises that caused the accident. Taking pictures and capturing the scene can help an attorney determine how the accident happened and who was negligent. You should also take photos of your injuries at the scene.
Before leaving the scene, try to speak to a building manager, property manager, or someone with authority over the building. You should report the accident to these individuals as soon as possible. Although you do need to tell them about the incident, you should not provide more information than the basics of what happened. If you can, file a written report noting the date, time, and place of the accident, and ask for a copy of it.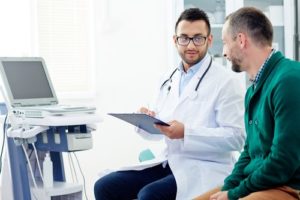 Once you leave the accident scene, seek medical help as soon as possible. Your health is the most important thing, and you need to ensure your injuries don't become any worse. It's also important that you seek medical attention as soon as possible for your legal claim. If you do not see a doctor soon after your accident, the other side may argue that your injuries couldn't have been severe because you didn't seek medical attention right away.
Your next step after an escalator accident should be to contact an attorney. Shortly after the accident, an insurance company is likely to call you. Do not give a recorded statement or a written statement without talking to an attorney about your legal rights.
An attorney will speak to the insurance company for you and ensure your rights are upheld from the very beginning of your case. Additionally, an attorney will also get to work right away to investigate the accident and gather evidence that will support your claim.
How Can an Attorney Help You?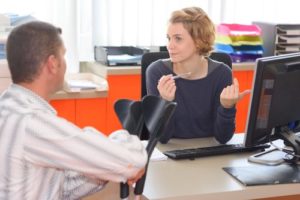 After an accident, many people think they can handle their personal injury claim on their own. If you've been in an escalator accident, you should be particularly hesitant about doing this. Our attorneys have the experience and the resources to handle these complex claims and fight for the full compensation you will need to recover.
After an escalator accident, you can trust our skilled lawyers to:
Investigate the accident
Gather evidence such as video surveillance and witness statements
Speak to the building manager and escalator manufacturer to determine liability
Communicate with the insurance companies to protect your rights
Collect and organize medical records
Accurately evaluate your claim
Negotiate with the other side for a fair settlement
Take the case to trial when necessary, if a fair settlement is not reached
These are just a few of the ways an attorney from our firm can help you after an escalator accident. To get started on your claim today, schedule a free consultation.
Types of Compensation in an Escalator Injury Lawsuit
Escalator injuries can fall either under premises liability, if there was an unsafe condition on the property, or product liability, if the escalator was defective. In either case, there are a number of different types of compensation available in a lawsuit. These include:
Current and future medical expenses
Medication costs
Lost wages
Loss of diminished earning capacity
Pain and suffering
Mental anguish
Loss of affection and companionship
Disability and disfigurement
After reviewing your case and determining the full extent of your losses, our escalator accident attorney will advise on what fair compensation should be in your claim.
Common Causes of Escalator Accidents
There are hundreds of different moving parts that make up an escalator. When they are not designed properly, or poorly maintained, any one of these things can go wrong and cause an accident. The most common causes of escalator accidents include:
Escalators changing direction, which can result in a pileup
Fingers becoming trapped in the machine
Entrapments between the steps
Missing comb plates
Missing or defective foot brushes
Spaces and gaps in the steps or plates
Overcrowding
Mechanical and electrical malfunctions
Flaws in the escalator design
Clothing and limbs becoming snagged in the machinery
Poor escalator lighting
Missing or loose screws
Failing emergency shut-off buttons
Defective handrails
Common Escalator Injuries
The injuries that can result after an escalator accident are often severe. The most common include:
Spinal cord injuries
Soft-tissue injuries
Joint injuries
Multiple bone fractures
Traumatic brain injuries
Cuts and bruises
Torn ligaments
Amputations
Many of these injuries are life-changing and take months or even years to recover from.  Those suffering from these injuries should speak to an attorney as soon as possible about the compensation they deserve.
Talk to an Escalator Accident Lawyer Now
If you've been in an escalator accident, you are likely suffering from extremely serious injuries. At Salvi, Schostok & Pritchard, P.C., our Chicago escalator accident attorneys can help. We will determine who is to blame for your accident and aggressively negotiate for the full amount of compensation you deserve.
Contact us today to schedule a free consultation with one of our attorneys and to learn more about how we can help with your case.