Chicago Perforated Bowel Injury Lawyers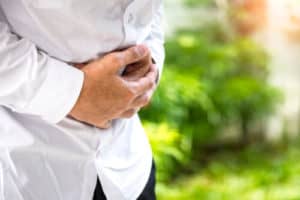 When doctors fail to meet the required standard of care, they can cause devastating injuries. A perforated bowel is one of the most serious examples of this medical malpractice. A surgeon's error or a doctor's failure to make an accurate, timely diagnosis often causes patients to suffer this injury.
If you or a loved one has suffered a perforated bowel, you should get immediate help from an experienced medical malpractice lawyer. You will have limited time to pursue compensation for your injuries. So, you should not delay. Waiting too long could cost you the ability to bring a claim against the negligent medical care provider who caused the injury.
At Salvi, Schostok & Pritchard P.C., our lawyers have achieved a record of success that includes more than 260 multi-million dollar settlements and a total of more than $1.5 billion in total compensation on our clients' behalf.  From our offices in Chicago and Waukegan, we work with clients throughout Illinois. It is free to contact us and learn more about how we can help you. Call or reach us online today.
What Causes Bowel Perforation Injury?
Negligent doctors, hospitals and surgical teams can make any number of serious errors that result in a perforated bowel injury. The injury may ultimately require surgery to repair the damage. Here are just a few of the ways these painful and potentially life-threatening injuries occur:
Poor technique while performing surgery in the abdominal area. Surgery of any kind requires careful attention to detail. This is especially true when a doctor operates in the abdominal area. A bowel perforation injury may occur if a surgeon makes a mistake during a procedure such as a hysterectomy or a colonoscopy.
Careless failure to use appropriate precautions. The vast majority of surgeons are extremely well-trained and cautious professionals. However, a doctor can become overconfident or rushed. The doctor may fail to use technology or techniques that are designed to make surgeries safer. When a doctor tries to take "shortcuts" during an operation, it can lead to tragic consequences.
Failure to properly or timely diagnose. A missed diagnosis can lead to an unnecessary and dangerous surgical procedure. The more dangerous the procedure, the higher the risk of surgical errors, such as a perforated bowel. For example, an investigation of a case may reveal that a disease or dangerous condition could have been treated through a simple, non-surgical method or a minimally invasive procedure if a doctor had properly performed appropriate diagnostic tests at an earlier stage. A doctor may also fail to diagnose a perforated bowel when it happens. A missed or delayed diagnosis can lead to tissue injuries. It can also cause painful, dangerous infections in the abdominal region.
How Do You Know If Medical Malpractice Caused Bowel Perforation?
Medical malpractice is not the cause of all perforated bowel injuries. At Salvi, Schostok & Pritchard P.C., we will carefully investigate the facts of your case and consult with knowledgeable experts to determine whether negligence caused the injury in your specific case. We will focus on:
Proving the standard of care. In Illinois, the standard of care is generally what a similarly situated healthcare professional would do under similar circumstances.
Collecting evidence. Our attorneys will work aggressively to gather all of the evidence in your case in order to find out what really happened. As part of our investigation, we will collect and review your relevant medical records.
Consulting with experts. We may consult with one or more skilled and experienced surgeons and medical experts in order to better understand the specific nature of your perforated bowel injury, what went wrong with your procedure and what a doctor should have done differently.
Our law firm has decades of experience with fighting tough battles for our clients. That experience can make a difference for you as you pursue the compensation you deserve.
What Damages Can You Recover If Suffer a Perforated Bowel Injury?
The attorneys of Salvi, Schostok & Pritchard P.C., have a proven track record of success, including several medical malpractice verdicts and settlements that are the largest of their kind in Illinois history or in the county where the injury occurred. The amount of compensation that we may pursue on your behalf will depend on the specific facts and circumstances surrounding your perforated bowel injury. Typically, the damages we seek for clients include:
Past and future medical expenses
Lost income (including the diminishment of future earning ability)
Pain and suffering
Emotional distress.
If you lost a loved one due to a perforated bowel injury, our firm would seek different damages under the Illinois Survival Act and/or Wrongful Death Act.
Help from a Chicago Bowel Perforation Injury Attorney Today
Illinois places strict limits on the amount of time that you have to bring a medical malpractice claim. If you miss the deadline, you could lose your right to recover compensation for the physical, emotional and financial harm that a perforated bowel injury has caused you to suffer. For this reason, you should contact Salvi, Schostok & Pritchard P.C., as early as possible. We will determine the time limits that apply to your case and begin our evaluation of your case right away.
It is completely free to meet with an attorney from our firm at our offices in Chicago or Waukegan and to carefully go over the facts of your case. We will take the time to get to know and understand you, and we will thoroughly investigate the facts of your case to determine if you have a right to compensation under the law. If so, we will aggressively pursue justice on your behalf. We will never charge you unless we are able to collect a financial recovery on your behalf.
There is no risk to call, but if you wait too long before you take action, it could cost you dearly. Call or reach us online today to get more information and to schedule your free case evaluation.